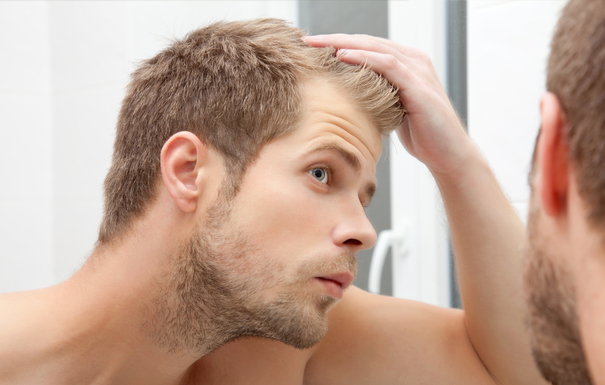 Treating Your Hair Loss
Men generally experience hair loss as they get older, affecting around half of all men by 50 years of age. However, for some males this experience can start as early as their 20s or 30s.
Male-pattern baldness is the most common type of hair loss, which generally starts with the hairline receding followed by thinning of the hair on the crown and temples.
There is no known cure for hair loss, however we do offer treatments that are proven to prevent further loss of hair and even stimulate new hair growth.
The table below shows the different products we offer and how they compare:
| | Propecia | Finasteride | Regaine For Men | Regaine for Women |
| --- | --- | --- | --- | --- |
| Active Ingredient | finasteride | finasteride | minoxidil | minoxidil |
| Product type | Film-coated tablets | Film-coated tablets | Scalp solution | Scalp solution |
| Effect of food | No effect | No effect | No effect | No effect |
| Price per unit | N/A | N/A | N/A | N/A |
| | | | | |